J. Mark White elected president of the International Academy of Trial Lawyers
March 26, 2018
PRESS RELEASE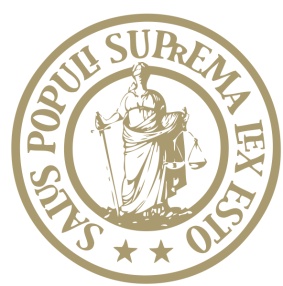 Birmingham attorney J. Mark White elected president of the International Academy of Trial Lawyers
AUSTIN — Birmingham attorney J. Mark White was elected president of the International Academy of Trial Lawyers at the organization's annual meeting March 24 in Austin.
The International Academy of Trial Lawyers is an organization of elite lawyers who are nominated and selected based on their demonstrated skill and ability in jury trials and in other court proceedings. Membership in the United States is limited to 500 lawyers.
"I am deeply honored and humbled for this opportunity to serve an organization that has done so much to promote excellence in the legal profession," Mr. White said. "It is a highlight of my career."
Mr. White has more than 40 years of experience as a trial litigator in civil and criminal cases, including white-collar crime, environmental, personal injury, antitrust, and securities law. He has been lead counsel in a number of high-profile trials, representing both plaintiffs and defendants.
His firm, White Arnold & Dowd P.C., is noted for its expertise in handling complex legal matters and crises.
Mr. White was inducted into the International Academy of Trial Lawyers in 2005, and has previously served on the organization's Board of Directors, Chairman of the Admissions Committee, Dean, Vice President, and President-Elect.
Chartered in 1954, the Academy strives not only to promote professional excellence but also to advocate for legal reforms and to elevate integrity, honor, and courtesy in the legal profession.
Members are identified and selected through a comprehensive screening process involving both peer and judicial review.
###
The Executive Offices of the International Academy of Trial Lawyers can be reached at 1-866-823-2443 or [email protected]